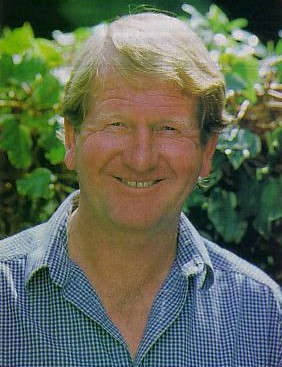 Wayne Francis inherited his love of trotting from his father, Geroge, who raced a number of good horses including the high class pacer, Brava. After building his fortunes in property development Wayne started up Nevele R Stud from scratch after a chance meeting with Bob McArdle in the early 1970's. The aim of Nevele R was to lift the standard of breeding to a new high in this country and it was achieved in remarkable fashion.
Wayne made a number of significant innovations which still influence standardbred racing here.
He imported stallions with high class racetrack performance and built up the broodmare band to support them by forming limited partnerships in the 1980's. This broadened the base of our pedigrees by choosing top racing examples of high class domestic families and importing new bloodlines from other countries.
Wayne played a key role in the formation of the Sire Stakes Series to promote high stake racing for the resulting foals as two and three year olds and which has been a huge player in age group racing ever since.
While still committed to Nevele R, Wayne also set up a separate breeding establishment at Spreydon Lodge, Halswell on his own account where the prefix Franco became commonplace as literally hundreds of horses bred there won races on both sides of the Tasman. Ever prepared to bring business principles to bear on his racing investments, Wayne sold the Franco colts and retained many of the fillies which were prepared for private sale by private trainers. Spreydon Lodge still operates with Steve McRae in charge.
As an owner Wayne had considerable success, most notably with Stanley Rio, the 1977 New Zealand Cup winner which he raced in partnership and which also an Interdominion.
"Preferred" and "There's a Franco" won the New Zealand Oaks which is now named in their Owner's honour, while horses like "Nostradamus, Quiet Touch and Franco Enforce" picked up Group One success.
With the influence of Nevele R and subsequent racing and breeding innovations, Wayne Francis, can fairly be called a shaper of the modern standardbred racing scene.