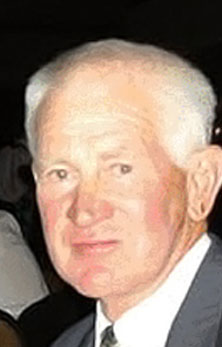 You could walk New Zealand from Invercargill to Whangarei and never find a harness racing administrator more devoted to the industry than Canterbury's Tony Abell.
Nor would you find one more genuine in his pursuits and one who would prefer to graft away in the background without public glory and accolades being showered on him.
Being on show too much and hogging limelight and glory wouldn't be the Tony Abell way of doing business.
It is a fact of racing life that licence holders and owners are accorded a more public profile than those administrators behind the scenes who grind away year after year with a vast voluntary input that mirrors their love of the industry and nothing else.
If that cap fits, then Tony Abell would be the role model and thoroughly deserving of the Member of the New Zealand Order of Merit bestowed on him in the Queen's Birthday Honours list.
More than 40 years of continuous service to the industry as an administrator would be difficult to gauge such has been his vast and varied involvement.
And that is not to overlook his ability to breed, rear and train outstanding racehorses of the ability of Kotare Testament and Kotare Legend at his Kotare Downs Stud that he has operated for more than 40 years at Rangiora in North Canterbury.
Kotare Legend was runner-up in a New Zealand Cup and Kotare Testament was sold for a big six figure sum as a 3-Year-Old last season to Mark Purdon after revealing exceptional promise.
It has been said many times before that the New Zealand Standardbred Breeders' Association might never have got off the ground in the late 1960s and early 1970s, but for the foresight, initiative and energy of Abell and his close associate Peter Binnie, also of Canterbury.
Their input, frankly, was immense and neither got the credit they deserved as some sectors of the industry, including some in the breeding sphere, were sceptical about moving on and the formation of a new body.
Harness racing and breeding at that time was booming following the International demand for New Zealand horses, particularly in Australia and USA where Vodka, Cardigan Bay and others had rendered superb promotional jobs in a formative sense.
Stallions, it seemed, were pouring into the country day by day and any mare with a vagina and four legs was being rounded up for mating.
The breeding sector, more than ever, then required a Breeders' Association and personnel prepared to do the hard yards and turn over the first spits.
Abell and Binnie were the men for the job, even if their progressive and positive ways might have ruffled the feathers of some more conservative cynics and deadbeats who might have been happy to stay put and not see harness racing move progressively towards the new Millennium.
It would be a daunting exercise to pinpoint a more devoted and respected administrator in the industry than Tony Abell whose standing was reflected in his involvement as chairman, then immediate past chairman, of the Inter Dominion Harness Racing Council.
He was appointed the New Zealand delegate to the Inter Dominion Council in 1995 and also treasurer of the Council from 1995 to 1997.
His association with the Council also involved being vice president from 1997-2000 and chairman for a recently ended five-year term.
The post of chairman is made on the basis of 12 Australian votes and only three Kiwi votes, illustrating he was as respected across the Tasman as he was in this country.
Tony Abell's close links with the New Zealand Metropolitan Trotting club date back at least 37 years, the first 20 as a steward and committeeman at a time when a position on the club was about as hard to win as a seat in politics.
He was later to become vice president for five years up to 1994, then president for the following five years.
Tony Abell probably wasn't more effective than in his role as the Met club's representative on the NZ Sires' Stakes Board for a lengthy term where his widespread knowledge of the industry was gainfully exploited and recognised.
The Canterbury branch of the NZ Standardbred Breeders' Association was always close to his heart, as was the Canterbury Owners and Trainers' Association of which he is a valued and esteemed Patron.
The sincerity and often inconspicuous way with which he went about his onerous administrative tasks were inspirational, to say the least.
His vast and varied contributions were recognised when he won the coveted national Award For Harness Racing Contribution Excellence.
Try and name another man who has done as much for harness racing in a voluntary manner than Tony Abell.
You might be in for a long night scratching your head over that one.
Well done Tony: Harnesslink and industry participants salute your deserved honour.