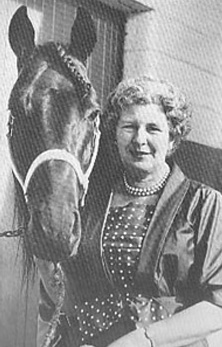 One of two initial inductees to the horse's category of the Addington Harness Hall of Fame, Lordship was a champion racehorse, a champion sire and a champion brood-mare sire. His contribution to the Australasian breeding industry has been immense.
From the Globe Derby line, his sire being the Addington favourite Johnny Globe, from Ladyship, Lordship was bred by Doris Nyhan. Two champions for the Nyhan's in consecutive decades and both Addington favourites, Johnny Globe and Lordship. Trained by Don Nyhan and driven by son Denis, Lordship would win 45 races from 137 starts, including 16 free-for-alls for stake earnings of $113,790 which were a record for a thoroughbred or standardbred.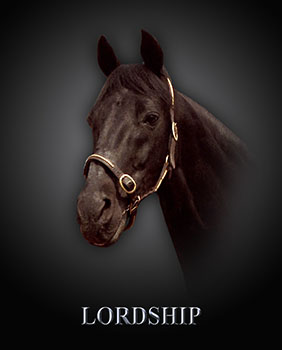 His first win came in the 2yo Welcome Stakes. Five wins as a 3yo including the NZ Derby saw Lordship take on Cup class horses with a win in the Winter FFA at Addington. Lordship became only the second 4yo (after Lookaway) to win the NZ Cup, one of 8 wins in 1962/63 (incl NZFFA). Splint trouble developed during the 1963/64 season, however this and long handicaps didn't stop a tough and game Lordship from winning a second NZ Cup in 1966, an Auckland Cup, two further NZFFA's and two Easter Cups. In doing so he beat unsoundness, top horses and lengthy handicaps. This all endeared him to the public which considered him an idol just like his dad Johnny Globe. Lordship retired as a 10yo with a record unmatched in NZ. Doris Nyhan turned down all sale offers of which there were many for Lordship to go to Australia and America to race.
The black stallion took up residence at Globe Lodge. With Johnny Globe leading sire in NZ for four consecutive years in the early 70s, Lordship continued in the same vein and made the Nyhans' Globe Lodge at Templeton an influential and successful stud for over three decades. Son Barry managed Globe Lodge for much of Lordship's many years at stud. Lordship carried on the Globe Derby line leaving Lord Module and the ill fated Inky Lord, but unfortunately this sire line is slowly fading away.
A champion racehorse, leading sire and outstanding broodmare sire, Lordship had it all.
Significant Successes : included 9 Group 1 races (NZ Derby, NZ Cup (2), NZFFA (3), Easter Cup (2), Auckland Cup :
2yo (1960/61) - Welcome Stakes, Sapling Stakes, Kindergarten Stakes
3yo (1961/62) - NZ Derby, Champion Stakes
4yo (1962/63) - NZ Cup, NZFFA, Ashburton Flying Stakes,
5yo (1963/64) - Easter Cup
6yo (1964/65) - NZFFA, Auckland Cup, ID heats (2) Forbury Park
7yo (1965/66) - Easter Cup
8yo (1966/67) - GJ Barton Memorial, NZ Cup
9yo (1967/68) - NZFFA
1ST 100 NZ $100,00 earners - $113,790
Pacing Stake earner of year - 1963, 1965 and 1967
Pacers race mile record of 1:58.4 (incl 1st 100 2:05, 2:0 NZ Pacers)
Leading sire - stakes 1980, winners 1981, 1985. Siring success incl : Directorship, Enterprise, Inky Lord, Lord Module, Noble Lord, Reba Lord, Starship, Tricky Dick, Trio, Victoria Star etc
Leading Broodmare Sire - stakes 1985, 1987, 1996, 1997; winners 1991, 1993 - 1998. Broodmare credits include : Burlington Bertie, Dancingonmoonlight, Impressionist, Laser Lad, Lenin, Master Mood, Race Ruler, Yulestar etc