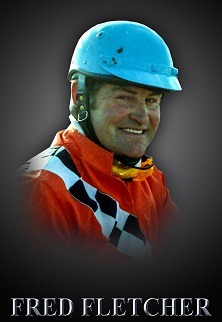 A man of many talents William Frederick (Fred) Fletcher, is the latest entrant to the horsepersons section of the Addington Harness Hall of Fame. A Canterbury harness racing identity, Fletcher has been a breeder (involved in formation of Breeders Association), owner, stud master, trainer/driver, manipulator of horses and "heartbeat" man with yearlings.
A West Coaster, the only boy in a family of four, he lived in Blackball as a youngster where his father was a bushman. His father was an avid racegoer spending much of his time following both codes throughout the West Coast, Nelson and Canterbury regions with Fred in tow. Moving to Christchurch with his family when aged thirteen, attending Shirley Intermediate for two years, Fletcher left school starting a job with the logging gang working the Burwood Plantation. This meant working with a team of five draught horses, nibbling logs from the plantation. The forestry job lasted nine years before a move to a bake house position.
Shortly after starting the bake house job, he applied for and obtained the job of an assistant at Roydon Lodge Stud (owned at this time by (Sir) Roy McKenzie). This entailed moving his family of wife Fay and their two daughters, Wendy and Fiona from their home in Burwood to Yaldhurst, the then address for Roydon Lodge. Fletcher was twenty eight years old when starting at Roydon Lodge and at the time the McKenzie establishment was being divided into racing stables and stud (1969). Fletcher was there when the Roydon Lodge property at Templeton was established. By 1980 Roydon Lodge comprised 300 acres divided into two properties; one in Templeton for the stud and stables, the other at Springston providing grazing for the stud's mares and young horses together with the growing of feed crops (lucerne, barley and oats) for the stud and stables.
Fletcher worked as assistant to stallion manager Ralf Bonnington, eventually becoming stud manager with responsibility for the running of Roydon Lodge, his main occupation for nearly four decades. Among the stallions he worked with were Thurber Frost, Scottish Hanover (twice leading sire/broodmare sire), Armbro Hurricane, Smooth Fella (leading sire/broodmare sire), Game Pride (multiple times leading sire/broodmare sire especially of trotters) and Sundon (champion NZ stallion; twice overall leading NZ sire; sixteen times leading trotting sire on stakes basis, seventeen times on winners; multiple times leading trotting BM sire; leading sire/broodmare sire of trotters in Australia on fourteen occasions) among them. Fletcher still found time to make a couple of visits to the United States where on one occasion he worked at notable establishments such as Lana Lobell (Alan Leavitt), White Devon (Martin Tananbaum) and Hanover Shoe Farms.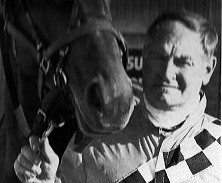 Training racehorses was a successful side line for Fletcher which did not commence until he got his professional trainers licence in July 1976 together with a licence to drive at matinees and trials a month later. His full driving licence was granted a year later (May 1977). His training career did not commence until the new Roydon Lodge had been completely established at Templeton. He was breaking horses in and after the Yaldhurst property had been sold leaving Roy McKenzie with no South Island trainer, it made sense to foal, break in and train his horses on the one property.
Fred Fletcher's training stats :
Training from his Weedons property since late 1980's, Fletcher is hovering just under a lifetime training record of 500 winners - currently 490 (466 on own account and 24 with son in law Mark Smolenski; earnings in excess of $3.8m); 229 have been trotters. His best seasons training winners were 1979/80 (fifth on premiership) and 1999/2000 (ninth) with 28 victories along with 25 in 2000/1 (thirteenth).
Fred Fletcher's driving stats :
As a driver, Fletcher recorded 169 wins, 68 on trotters. His first training (Templeton) and driving success came on 20 August 1977 at Addington with Roydon Scott, bred by Roydon Lodge and owned by (Sir) Roy McKenzie. His last driving success came with Major Decision in May 2002.
Fletcher's first Group One training success came with Roydon Glen's win in the GN Derby in 1984. With respect to major Group One races won, these include a GN Derby, Messenger, Auckland Cup, Nobilo Mile winner (Roydon Glen; third NZ Cup, sire of Lyell Creek); Dominion Hcp winner (Sundon, sequence of fourteen consecutive wins, twenty seven in total); while his Harness Jewels record stands at three Ruby trots – two year old (Jinja Gal, Royal Aspirations) and three year old (Sunny Ruby). In Interdominion Trotters Grand Finals, Sundon was twice unplaced (winner of two heats at Auckland in 1991) while Major Decision in 2003 was unplaced at Christchurch (heat winner) ** placed second in 2005 Grand Final at Auckland but trained by part owner Joseph Clementson
Many of Fletcher's charges attained NZ Awards as leading age group performers : Trotters of Year : at two Sundon, Dependable, Diedre Don, Jinja Gal (2yo filly), Royal Aspirations; at three Sundon, Arnsong, Game Captain, Dependable [also trained by Mark Purdon at three for Derby successes], Royal Aspirations, Sunny Ruby (3yo filly); at five Sundon, also NZ Trotter of Year; Pacer of Year at three and four, overall Pacer of Year and Harness Horse of Year at four was Roydon Glen.
It is impossible to list and name all of Fletcher's major training successes but mention must be made of these – Roydon Scott (eighteen wins, Wellington Cup, p3 1:58.9), Philippa Frost (ten wins), Game Captain, Spangled Pride, Roydon Albatross, Morgan James (five wins for Fletcher, half million dollar horse in WA), Arnsong, Sundon (twenty seven wins), Roydon Glen (1:57.0, twenty two wins), Aspiring Lass, Diedres Pride (twenty one wins), Henry James, Whale Of A Tale, Roymark (twelve wins), Precious Romance (1:56.3), Sunny Florida, Aspiring Son, Griddle, Dependable (six of fourteen NZ wins for Fletcher), Makati Galahad (eleven of fourteen wins for Fletcher), Paris Metro (three of eight wins for Fletcher), Diedre Don (ten wins), Major Decision (two of seventeen wins for Fletcher including ID heat), Jinja Gal, Royal Aspirations (t2, 1:56.5, NZ/Australasian record, seventeen of eighteen wins, one for grandson Sam Smolenski), Sunny Ruby (t3, 1:54.7, NZ/Australasian female trotters record when set, six of nineteen wins for Fletcher with grandson Sam training for a further eight victories) …. a rich assortment of both pacers and trotters (much more so in later years).
Fletcher studied acupuncture and similar treatments teaching himself how to undertake them by watching others and practicing manipulation on horses. He started doing this on race horses to stretch them before a race like an athlete does with hamstrings and other muscles and followed this up with post-race treatments.
A further string to his bow was at the annual yearling sales where he was engaged to check the heartbeat of yearlings. Listening to the sound of the heartbeat can reveal quite a lot.
N.B. : stats to 30 August 2019
September 2018